1. Go to the requests page
Requests are shown at the top of the page in order of the amount spent.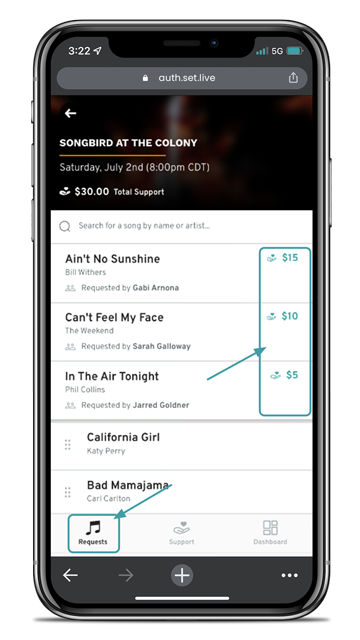 2. Swipe right to clear request.
After playing a song request, swipe right on the request to move it back down into the queue!
(PRO TIP: Shout out the requester's name before you play their song to draw attention to the requesting feature on NextSong!)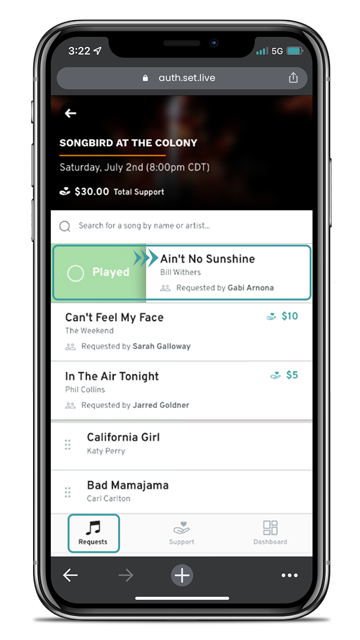 Still have questions?
If you're not finding what you need and still have questions, contact our team and we'll help you out.
Contact Us